A Quest for Excellence
The M.D. Solomon Institute was founded in 1992 with a vision that the Lord gave us to equip and encourage Christians to live a wholly (and holy) integrated life. A life in which a person's business life was not separated from his or her spiritual life; family life from workplace life; and Church life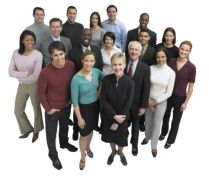 from daily life. Our goal is to teach the 'Best Practices' in all walks of life — as defined by Scripture — to achieve excellence in all walks of life.
Take a few minutes to browse through our website, click the tabs above. Find out more about these action-packed, exciting, presentations that are filled with practical, potent, and pre-tested skills that can revolutionize your life. We are certain that you will find a program that is perfect for your church, business, organization, or school.
"For the Lord gives wisdom; From His mouth come knowledge and understanding."
King Solomon — c. 950BC
---